My friends Darja and Tomaž just sent me this – so good it needs sharing
================
Dear Adam,
I don't remember how exactly it happened but Tomaž and I ended up taking my parents to Sri Lanka as a retirement present. After a week of sun, sand the sea we decided to cool down a bit in the Hill Country.
When we arrived in Ella yeste
rday afternoon and realized that the hill above the town was called Little Adam's Peak we knew instantly we had to climb it for you. Tomaž decided to do it in flipflops as a reminder of our fabulous hike in the Alps when you made us all jealous reaching the summit first in your sandals.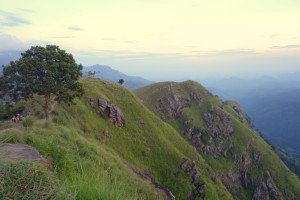 After we left the busy town we walked through a tea plantation. The views were breathtaking and there were more hues of green than I could name.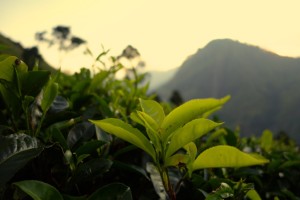 We reached the peak just as the sun was starting to set. Although this is clearly a very popular hike, most people had gone by then and the atmosphere was amazing.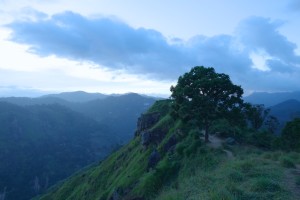 It was very calm, completely different from the busy, loud, dusty town, full of construction work. Here, all we could hear were Buddhist chants in the distance and the slow breathing of the resident dog that fell asleep at the very top of the mountain.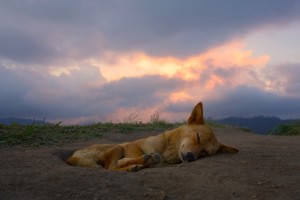 We hope we were able to capture at least some of the atmosphere in the pictures for you to enjoy back home. We think about you a lot and we wish you and your family all the best.